Robust & Elegant

A sturdy aluminium frame makes HÅG Celi both strong and lightweight, welded to ensure high strength, durability and a long life – protected by a 10-year guarantee. Its rugged interior is encased in an elegant design by three leading design studios in collaboration with Flokk's internal design team.

Lightweight and agile

HÅG Celi is effortlessly stackable. Its lightweight build also makes it easily transported. Row connectors are also available to create flawless rows of chairs, with table hooks available upon request.

Environmentally conscious

HÅG Celi is a continuation of our pioneering sustainable design process. More than 75% of the materials used in the chair are sourced from post-consumer waste streams and/or renewable materials. 94% of the plastic is post-consumer Polypropylene (PP) plastic, with 75% of the aluminium used also post-consumer. All components are held together with accessible fittings, making it easy to dismantle, repair and sort for recycling at the end of its life.

Dynamic seating

The HÅG inBalance® is a unique feature that addresses the sedentary nature of conference seating. HÅG inBalance® technology encourages subconscious movement of your legs and lower body whilst seated, promoting better focus and wellbeing during long meetings and presentations without causing distraction or damage to chairs.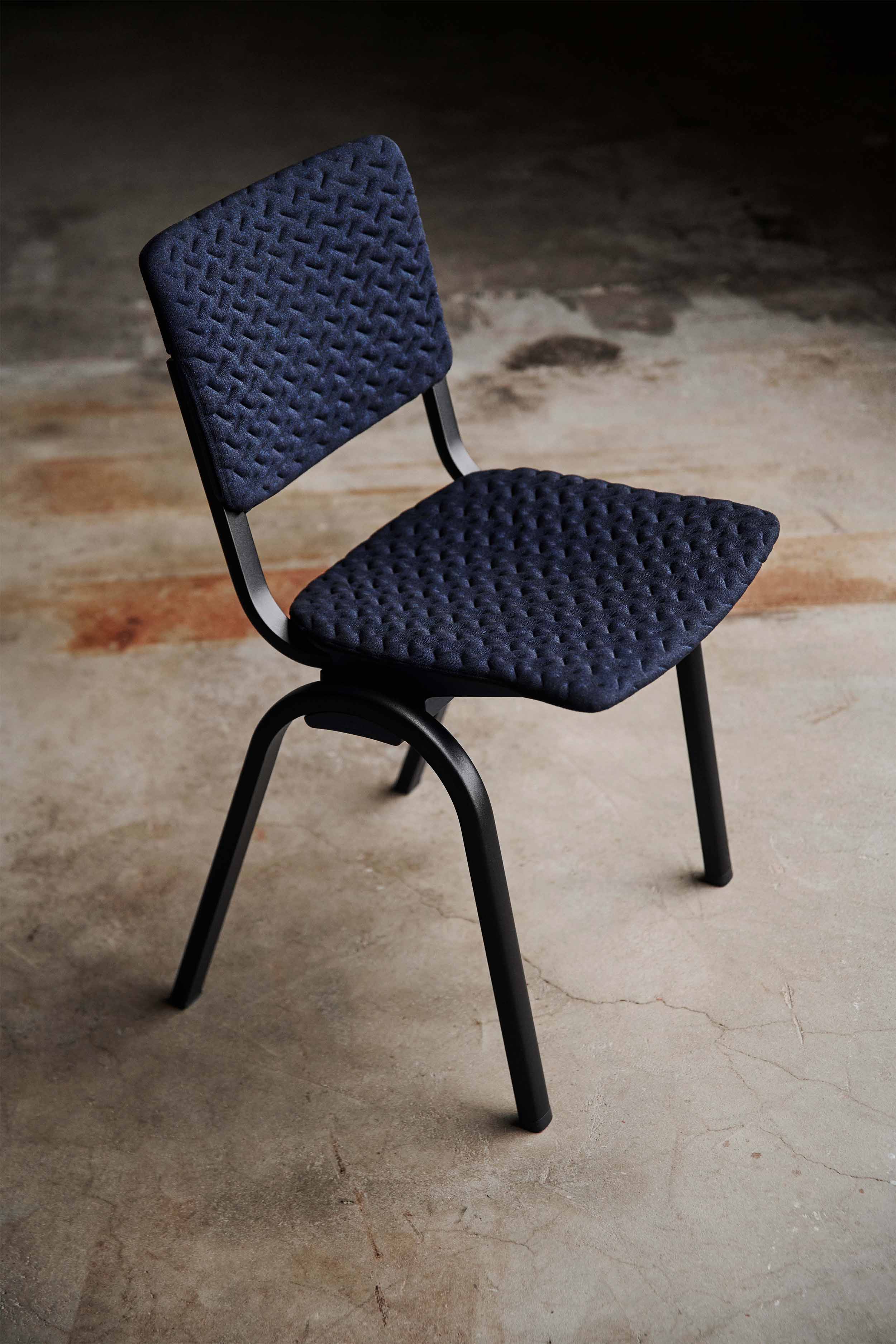 HÅG CeliKnit™

A shape-knit upholstery available in 6 beautiful colours; Harvest, Moss, Blueberry, Black, Crowberry and Chestnut.